Milt Teitler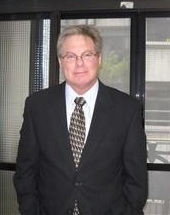 Milt Teitler, PhD
Professor
Albany Medical College, Center for Neuropharmacology & Neuroscience, USA
Biography
Professor Milt Teitler has published ~160 peer-reviewed papers, chapters, and reviews and one book on the molecular pharmacology of receptors. Prof Teitler has been working with GPCRs since 1976, his first publication appearing early in 1977. His laboratory was the first to reveal the GTP-sensitive high and low affinity states of the 5-HT2A receptor, published several papers revealing that the initial interaction of LSD-like hallucinogens with the 5-HT2A receptor leads to their psychotomimetic effects, published the most detailed autoradiographical mapping of the r5-HT2A receptor and demonstrated that many antipsychotics have inverse agonist properties. The h5-HT1E receptor was discovered in his laboratory using human tissue and he recently published investigations of the function and distribution of this receptor in guinea pig brain. His laboratory recently demonstrated the novel non-competitive properties of antipsychotic drugs binding to serotonin receptors. These studies indicate GPCRs may function as homodimers and has major implications for drug development.
Research Interest
Molecular pharmacology of serotonin and dopamine G-protein coupled receptors.
Mechanisms of existing drugs and development of novel drugs for treating schizophrenia
Depression and other neurological and psychiatric conditions.