Neuroscience is highly interdisciplinary branch of medicine that includes molecular and biochemical principles, structural aspects, physiological functioning of the central and peripheral nervous system in addition to the cognitive and behavioral aspects. It also focuses on developmental aspects and pharmacological aspects of the nervous system. Main areas of neuroscience include behavioral neuroscience, also called as psychology; cognitive neuroscience, neuroanatomy; neurophysiology and clinical neuroscience also called as neurology. The scientific studies in this field help us to diagnose the disease affecting the brain, spinal cord and nerves.
Fetching data please wait...
This journal brings forth recent research pertaining to diagnosis, treatment and management of disorders affecting the central, peripheral and autonomous nervous systems as ascertained by the clinical...
Learn More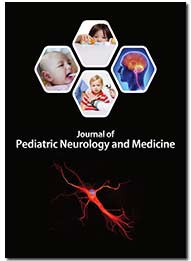 Pediatric Neurology publishes peer-reviewed articles providing new insight on child neurology including brain, spinal cord, central nervous system and peripheral nervous system of infants, toddlers an...
Learn More