, MD Editor-in-Chief
orthopedic spine surgeon Desert Institute for Spine Care Arizona, USA
Biography
Dr. Yeung is a board certified orthopedic spine surgeon sub-specializing in endoscopic surgery of the lumbar spine. Dr. Yeung is currently the executive director of International Intradiscal and Transforaminal Therapy Society, having also served as President and Director of Medical Education. Locally, Dr. Yeung has been honored by the Business Journal as a "Health Care Hero" and awarded the Arizona Medical Association's Humanitarian and National leadership Award.
Research Interest
Minimally invasive/endoscopic spine surgery, orthopedic surgery
, PhD Editor-in-Chief
Director, Clinical Neurodiagnostic Department
Sharp HealthCare, USA
Biography
Dr. Haghighi has been active in areas of spinal cord injury and application of applied neurophysiology in particular evoked responses in clinical research for the last twenty years. His efforts in these areas have resulted in numerous publications in international as well as national scientific journals. He has been recognized as an authority in the field, and been invited speaker in numerous national meetings. He is currently investigating the role of multipulse transcranial electrical stimulation in spinal surgery.
Research Interest
Intra-operative neurophysiologic monitoring, Neurology, Neurosurgery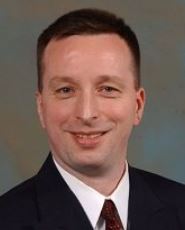 , MD Editor-in-Chief
Orthopaedic Spine Surgeon
The Center For Advanced Spine Care of Southern Arizona, USA
Biography
Dr. Kai-Uwe Lewandrowski is a board certified orthopaedic spine surgeon at the Center for Advanced Spinal Surgery in Tucson, Arizona. Dr. Lewandrowski's clinical focus includes minimizing the impact of spinal surgery and measuring outcomes. He treats spinal disorders affecting the cervical, thoracic and lumbar spine such as those caused by degenerative age-related changes, spinal deformities, trauma, and tumors.
Research Interest
Spine research, Orthopaedic Surgery
, PhD, MPH Editor-in-Chief
Professorial Lecturer, Department of Epidemiology & Biostatistics Department of Exercise & Nutrition Sciences
The George Washington University, Milken Institute of Public Health
Biography
Professor Afghanis education, research and teaching experience in the last two decades integrate the disciplines of clinical and preventive medicine, kinesiology, nutrition, human physiology, and epidemiology. Dr. Afghani earned her PhD from a highly competitive five-year program at the University of Southern California with a dual focus in Kinesiology and Epidemiology. Since then, she has collaborated with world renowned researchers and clinicians at USC and UC, San Diego on several NIH-funded research projects with interest in the factors that influence bone acquisition, maintenance, and loss in healthy or diseased children, adults and the elderly of multi-ethnicities. Dr. Afghani has published extensively in the fields of preventive medicine, sports medicine and endocrinology in reputable peer-reviewed scientific journals and has been the editor of two books and the author of several book chapters. She also serves on the honorary editorial board of Clinical Medicine: Pediatrics and the Open Obesity Journal. Professor Afghanis teaching experience has been extensive as well both in the classroom setting (USC and UCLA) and online (TUI) where she has taught and mentored students at the undergraduate and graduate levels since 2000.
Research Interest
Kinesiology, Epidemiology
, MD, PhD in Neuroscience and Ma Editor-in-Chief
University of Rome, Consultant of the General Command of the Carabinieri Army of Rome Dpt of Neurology and Phsychiatry Division of Neurosurgery A, Sapienza, Neurosurgeon and Spine surgeon, Italy
Biography
Dr. Alessandro Landi complted his Residency in Neurosurgery from the University of Rome, Italy from 1998-2005.He is continuing his PhD from he same University presently. Dr. Landi is the member of many international affiliations. He is presently working as a neurosurgeon in Department of Neurological Sciences, University of Rome.
Research Interest
Anterior and Posterior spine surgery; cranio-cervical junction surgery, pain therapy; minimally invasive and endoscopic spine surgery; spinal neurooncology, Application of hemocomponents in spine surgery; spine trauma, neurotraumatology, biomolecular research for bone augmentation